Our management team has many years of experience in land procurement and investment opportunities in Panama and Latin America.
James Gooden
C.E.O. / Owner
---
James is originally from Houston Texas where, after receiving his primary education, was employed by Remington Oil & Gas to work on oil platforms in the early 2000's. Following this, he moved to Panama in 2007 where he attended the UNIVERSIDAD AMERICANA and earned a law degree. While Mr. Gooden was earning his degree, he was employed by the law firm of Gray & Co as a legal assistant and later by Infante y Perez Almillano as a Para-legal.

After receiving his law degree, James achieved success in a number of business ventures in Panama. Among these were buying, renovating, and selling single-family homes, investing in different types of real estate throughout Panama.

In 2017, James started a development company (Lataminvest co) undertaking a challenging agriculture project (Colorada Fresh Pineapples), raising money and successfully delivering 19% returns for his investors. He is currently running Colorada Fresh Pineapples (a 100 acre farm) successfully in Panama.

James´ latest endeavor is the development of a 20 acre ocean/beachfront, private gated estate lot community located on the Caribbean coast of Panama.
Donald J Ewert
Director of Development, Sales & Marketing
---
Mr. Ewert's experience in land acquisition, project development, and sales & marketing began in late 1994 in Southern California and transitioned to Costa Rica, Panama, and Colombia beginning in early 2007. He began his career as a land broker at the land division of Grubb & Ellis Company in San Diego California and following this held positions at Whittlesy Doyle Land, Amcal Multi-Housing, and John Laing Homes either as a land broker/development advisor or land acquisition manager.

Since relocating to Central America in early 2007, Don has had key involvement with various types of land development projects in Costa Rica, Panama, and Colombia. Don's past experience in the land business makes him a key part of Latam Invest Co Caribbean beach and ocean front development projects in Panama.
Priscilla Alvarez
Architect
---
Priscilla is an architect whose professional experience covers practically all areas of design, urban planning and project planning; as well as those related to the administration of a company in the architecture and construction sector. She holds a Bachelor of Science and Letters degree from Saint Baptist College of La Salle and a Structural Architect degree from Santa María La Antigua University. She also has a Masters degree in Construction Project Management from Technological University of Panama, School of Civil Engineering. She also attended the Congress "Professional Footprints", CIRCLE OF ARCHITECTS OF PANAMA and Workshop for the MIVIOT Metropolitan Plan Update. Priscilla is also currently pursuing a Postgraduate Degree in Higher Education from Isthmus University, Panama.

She began her professional career in 1996 as an inspector of finishes in project management of Costa del Este, a large mixed use master planned urban community east of Panama City. She was also the architect in charge of project design in Petaquilla at PETAQUILLA, S.A. Following this, Priscilla founded the firm of MRA Arquitectos in 2007. MRA is an architectural firm that provides services of planning, design and development for all types of real estate, tourism and development projects. As chief architect, Priscilla oversees all aspects of project planning, design and execution for Latam Invest Co projects on the Caribbean coast of Panama.
Mark Grosskopf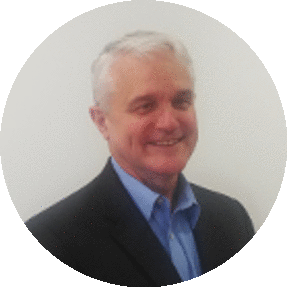 Technical Services, Risk & Analytics
---
Mark brings a proven track record as an accomplished Manager of Technical Services and Project Controls, from developing work processes, project set-up / start-up to directly managing Project Controls on projects, across a broad array of major capital projects, executed under the full spectrum of commercial structures that brings perspective to managing risk and ensuring decision quality.

His responsibilities have included developing work processes, procedures and training, claims management and claims support as well as risk Management programs. In addition, he has extensive experience in project start-up and implementation through baseline, initial project planning, and project Controls team management during execution. Further, Mark has project "cold eyes" reviews and internal audits (including recommendations for corrective action) along with systems development hands on experience.

His client interface responsibilities have included development of Decision Support Packages (DSP) for client investment decisions to help ensure good capital stewardship. Additionally, knowledge and experience in accounting, subcontract administration, claims and progress measurement provide a comprehensive understanding of project management and control processes.