Our management team has many years of experience in agriculture, land procurement in Panama, and agricultural investment opportunities.
farming & investing experience
Juan Carlos
Chief Agricultural Engineer
---
Juan Carlos is an agricultural engineer with an orientation in plant protection in addition to being a horticultural and fruit technician. He earned his agriculture engineer degree at the University of Panama. He also holds a Bachelor of Science degree from Manuel Maria Tejada College in Las Tablas Panama.

He began his career at Melo y Cía., S.A. (the largest agricultural supplier in Panama) as a technical promoter. His duties included the promotion and sale of agricultural products at the national level. Following this, he joined Rocasa Panama, S.A., an agro chemical supply company, as a sales representative. In this capacity he coordinated logistics in the management of sales and inventories of agrochemicals throughout Panama. After this he accepted a position at Agro Industries Golden West. S.A. as a production manager where he performed evaluation, implementation and development of strategies in the establishment and management of agricultural production projects.

Juan Carlos then moved on to a position of chief agricultural engineer at Verba Odrec, a pioneer in pineapple production, packing, and exporting in Panama. At Verba, he oversaw every aspect of commercial pineapple production from land preparation, planting, crop care, harvesting, packing and exporting. After his tenure at Verba, he accepted a position as production manager at Cabo Zarzo, S.A. one of the largest commercial pineapple growers and exporters in Panama. Again, at this position he oversaw all aspects of commercial pineapple production.

He currently serves as head of the agricultural production plant at Viveres Unidos, S.A. in nearby La Chorrera. This involves the supervision of the organic fertilizer production plant, sales coordination, supervision, and production of horticultural products. As chief agriculture engineer, Juan Carlos oversees all aspects pineapple production.
Iris Rios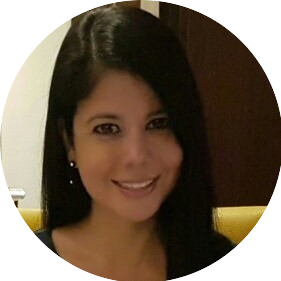 CEO / Owner
---
Iris earned a degree in marketing and advertising at Isthmus University in Panama followed by earning a post-graduate degree in international business at the University of Palermo in Argentina. She has also completed a real estate brokerage course from ACOBIR in Panama.

Iris began her professional career at NSOLITE PANAMA, S.A. by accepting the position of Brand Manager for Panama and Central America. Following this she accepted a position as Sales and Project Manager at CONSTRUCTS ENGINEERS PANAMA, S.A. Iris then went on to accept a position as advisor for all types of real estate investments at INVERSIONES IRMAR, S.A. Her responsibilities included being in charge of advising clients in the sale, rent, purchase, administration and bank loan of their properties in Panama City and Costa Rica.

Iris's educational and professional background makes her a valuable member of the management team.
Bill Ewert
Export Market Promotions / Owner
---
Bill has 37 years of customer service experience for a major airline including air cargo, ticket sales, passenger service supervision, and credit card sales. He also owned and operated a successful residential irrigation and repair business for many years.

In his spare time, he umpires high school baseball occasionally and serves as the financial secretary for his Knights of Columbus council. Lastly, Bill is a founding partner of our pineapple farm in Panama and spearheads pineapple sales for the export market targeting Europe and the Middle East.
Mark Grosskopf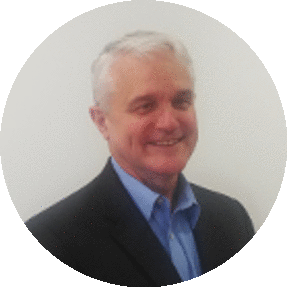 CFO / Risk & Analytics
---
Mark brings a proven track record as an accomplished Manager of Technical Services and Project Controls, from developing work processes, project set-up / start-up to directly managing Project Controls on projects, across a broad array of major capital projects, executed under the full spectrum of commercial structures that brings perspective to managing risk and ensuring decision quality. He has extensive experience in project start-up and implementation through baseline, initial project planning, and project Controls team management during execution. His client interface responsibilities have included development of Decision Support Packages (DSP) for client investment decisions to help ensure good capital stewardship. Additionally, knowledge and experience in accounting, subcontract administration, claims and progress measurement provide a comprehensive understanding of project finance, management and control processes.
Rolando Sanchez
Regional Manager Europe
---
Born and raised in Panama City, Panama, Mr. Sanchez also has family in Spain and Italy. He is fluent in English, Spanish and Italian languages. He received a Bachelor's degree in Actuarial Science from Florida State University's School of Arts and Sciences. After graduating in 2017, he returned to Panama and secured a position as a manager in the actuary department at Mapfre Panama Insurance Company. During his tenure with the company, Rolando oversaw risks management for their auto and health branches, always seeking out innovative solutions to ensure that the company performed at its best and most profitable. In 2022, he joined Caimito Fruits as the Regional Manager for Europe, based in Madrid Spain. In this capacity Mr. Sanchez, with his team in Madrid, directs the importation and sales of Caimito Fruits Panama pineapples. In addition, he works to build strong partnerships with fruit distributors and retail buyers across the continent.