Complete turnkey, hands off investment opportunity
1) You buy and own one or more hectares of pineapple farmland on our thriving farm in La Chorrera, Panama's Pineapple Heartland.
2) Your land will be leased for farming operations by our farm management company.
3) You will receive generous annual returns for the 20-year term of the farm management agreement, which is renewable at your option for an additional 10 years.
Key points
Why should you invest?
Crisis-proof - our pineapple farm & brand have proven to thrive and expand during the recent global pandemic, while all our investors received consistent double-digit returns
Productive farmland is a great inflation hedge & diversification against other assets
Own a physical asset, "fully titled land" in the path of residential development, with real appreciation potential (Phase 1 and 2 Investors already have their property deeds. Phase 3 deeds in process)
Receive guaranteed fixed or performance-linked annual returns from the end of year 1 - you receive your first payment already 12 months after you fund (quarterly return payment option available. Check with us for details)!
About us
Experience & Commitment
You will partner with an investment and farm management company who have many years of experience in agriculture and land procurement in Panama.

Our goals and rewards are aligned with those of our clients. All payouts to phase 1 & 2 investors have been consistently in the double ROI digits (even during the pandemic!).

We also strive to create employment and sustainable development in the region.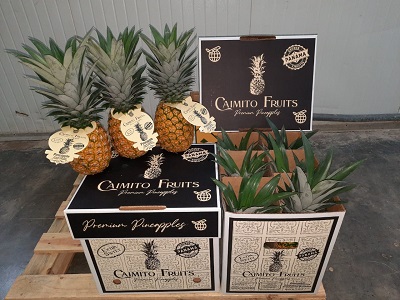 Request your Pineapple Farm Investment brochure
limited release lots available for $99,500
UPDATE: The first 2 phases (1 & 2) of this opportunity sold out to investors from the US, Canada, South Africa and Europe in Q1 2020.

Our investors are already getting paid consistent double digit returns and our business even thrived during the COVID-19 pandemic, while the demand for our sweet MD-2 pineapples (and other healthy foods) has continued to be very strong. Pineapple farming proved to be extremely 'crisis proof' for us and our investors.

Phase 3, the main lots of our final phase was sold out in Q1 2022.
In 2022 we also acquired a 63-hectare farm near our existing facilities to meet the growing demand for our products. We added more local Panamanian supermarkets to our distribution and are continuing our expansion into European export markets via our new distribution company, now operational, based in Madrid Spain.
Although we're sold out of the main lots in our final phase, we do have a very limited number release lots available. Please contact us to check availability.